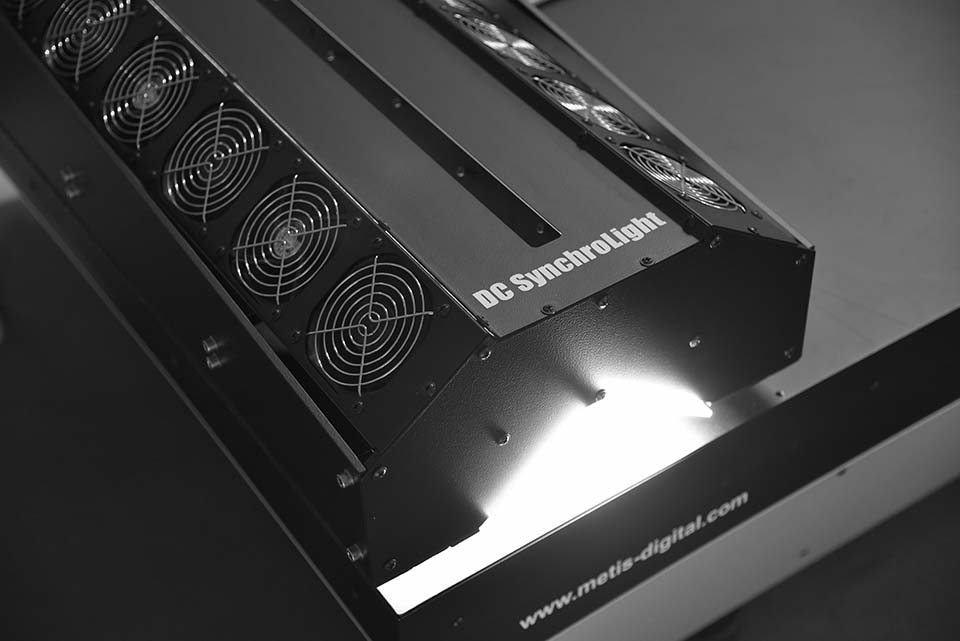 We believe that almost all technological fields currently require a strong integration between hardware and software in respect to the past and this can be optimally achieved if hardware and software are developed within the same team.
METIS ability to design software and hardware (including optical and imaging solutions) completely in house without depending on external know-how, is a fundamental requirement to keep the "science" within the company and being able to produce real innovation. In order to do so, we also heavily invest into our R&D department and this already led us to file and obtain revolutionary patents in the scanning technology field.
Thanks to our patents and the constant research and develop of new technologies, we constantly push our scanners image quality to the limits. For example, we designed the DC Synchrolight patented lighting system in order to provide a high lighting customization but also to be completely automated and ease of use, especially for non-expert users.
Our DC Synchrolight lighting system is continuously interacting with the scanning software and vice versa. This guarantees the user to always get optimal results with the same quality and highest level of performance over time.
METIS scanners integrate many unique features, as for example 3D and Glossiness calculation, with a set of results not available in any other scanner on the market.
Hereinafter, you may find a brief overview of some of the unique solutions implemented in our scanners to meet high-end digitization applications specific requirements. There are also some links to other METIS technology web pages useful to deepen some aspects of our exclusive technology.